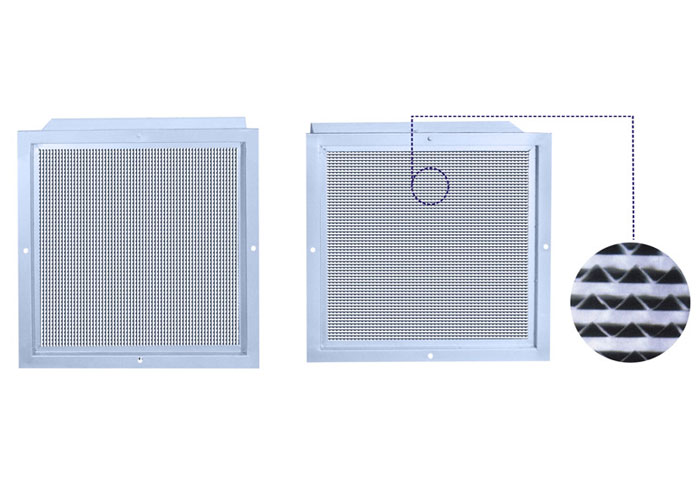 High efficiency particulate Air Filters are also known as Absolute filters, which are the ultimate means of removal of submicron air borne particles and are widely used for EU-13 applications.
Applications
All HEPA filters assure a filter that is 99.97%, 99.99%, 99.997%, 99.999% efficient on particles of 0.3 micron in size or larger. Efficiencies of 50%, 65%, 95% are also available depending on the requirement.
These filters find wide usage in all clean room and pharmaceutical applications where class of cleanliness and particle count is a must. Can be installed directly in AHUs or in a plenum or can be terminally mounted.
Media
Continuous sheet of non-combustible, water repellant, submicronic boro silicate glass fibre media. The radii edge configuration promotes maximum exposure of media surface to airflow.
Construction and Supports
Pleated around radii edge corrugated aluminium separators. Available in aluminium filter frames with / without flange. However, S.S 304 filter frames are provided as per requirement.
A fluid fire retardant adhesive is provided, which when dry hardened provides a positive seal between filter pack and rigid frame. Also, a closed cell neoprene gasket is provided for positive sealing.
These filters can be either Deep pleat or Mini Pleat.